Churchill Area

High School

(CAHS)


Class Of 1979
Welcome CAHS Class of 1979 Alumni!
ANNOUNCEMENTS
Unearthing of Shaffer Elementary Schol Time Capsule Wednesday, April 22, 2015 - Time TBD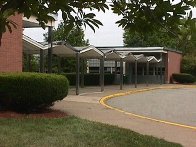 Craig Steiner recently was in touch with the Woodland Hills School District regarding the Time Capsule buried on Earth Day 1971 (April 22, 1971) at the soon-to-close Shaffer Elementary School.
As part of their curriculum studying archaeology and ecology, Dr. Deborah Vereen (Principal) and Ms. Cathie Pearson (Gifted Support Teacher) have invited all who participated in the original time capsule burial to return for the unearthing of the time capsule this Earth Day (Wednesday, April 22, 2015), time TBD. The address of Shaffer Elementary School is 37 Garden Terrace, Pittsburgh, PA 15221. For more information, you may email pearca@whsd.net. If we get the specific time, we will update this announcement.
If you are planning to attend, Craig will be in town and would help coordinate a get together. You may email him directly at cmsteiner61@gmail.com.
If any pictures are taken, please email them to official@cahs1979.com and we will add them to the site. Just make sure we have all the names of people there so we can identify everyone! If anyone has any original photographs from 1971, that would also be great!
FYI - Here is the official Earth Day poster from that date in 1971!